In a recent Insights Blog, CoreLogic reported that rent prices have skyrocketed since 2005. Meanwhile, the typical mortgage payment has actually decreased.
"CoreLogic's national rent index was up 36% in December 2018 compared with December 2005, while the typical mortgage payment was down 4% over that period."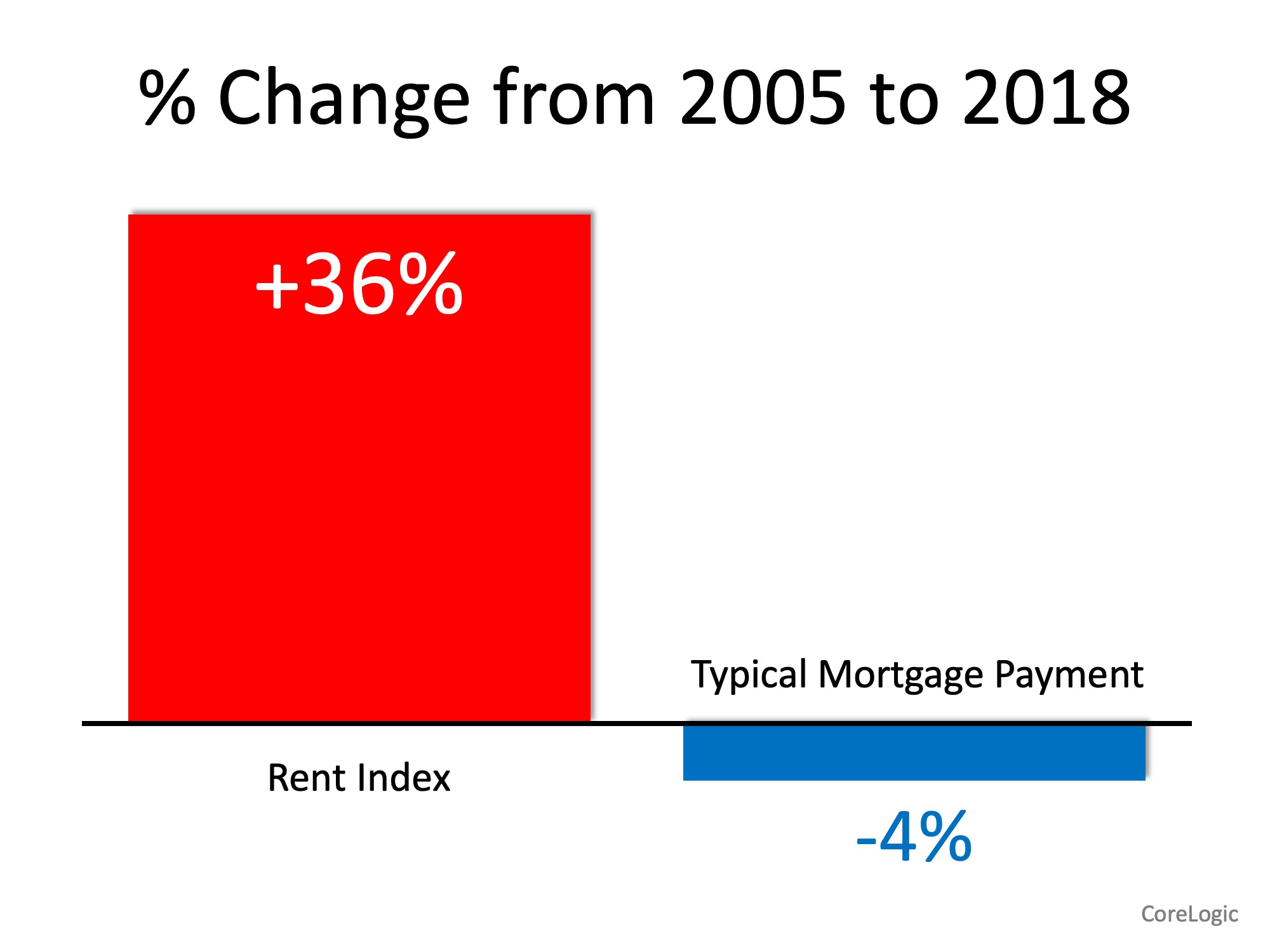 Why the difference between the costs of renting versus owning?
It makes sense that rents have risen. However, how did mortgage payments decrease? CoreLogic explained:
"It's mainly because mortgage rates back in December 2005 were significantly higher, averaging 6.3% for a fixed-rate 30-year loan, compared with 4.6% in December 2018.

The national median sale price in December 2005 – $190,000 – was lower than the $220,305...